Case Overview
Lucia v. Securities and Exchange Commission
The modern Administrative State violates the constitutionally-required separation of powers by combining all three powers of government in one agency. The law establishing the SEC authorizes the agency to (1) adopt rules and regulations, (2) enforce violations of these rules and regulations, and (3) adjudicate alleged violations. The Constitution's Appointments Clause separates power by "defining unique roles for each branch" in appointing "Officers of the United States," and ensures checks and balances by preventing appointments without the cooperation of the Executive and Legislative branches. According to the Supreme Court, an "Officer" is any appointee who exercises "significant authority" pursuant to laws of the United States. Despite the significant authority exercised by the ALJ against Mr. Lucia, the D.C. Circuit Court of Appeals held that SEC ALJs are not Officers subject to the Appointments Clause. Mr. Lucia petitioned the Supreme Court to review his case.
PLF filed a friend of the court brief supporting Mr. Lucia's petition, arguing that Congress should not be allowed to sidestep the Appointments Clause by creating ALJ positions—through which ALJs have the authority to issue lifetime bans on engaging in a chosen vocation—without subjecting those ALJs to the rigors of the Appointments Clause. By removing from the President (or department heads or courts of law) the power to appoint officers, Congress arrogated to itself significant Executive power—a danger the Framers sought to prevent. Reestablishing this requirement will increase the accountability of those charged with appointing "Officers of the United States" and enforcing our laws.
In a 6-3 ruling handed down June 21, 2018, the Supreme Court agreed that the ALJ had not been appointed through the Appointments Clause and therefore Mr. Lucia's hearing was invalid. His case goes back to the SEC for a hearing in front of a different, properly appointed ALJ.
Case Attorneys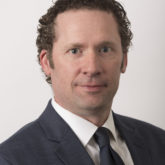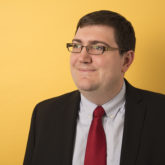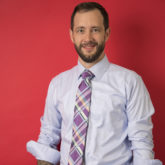 Help us defend more people like Raymond Lucia
Donate