Case Overview
Oil States Energy Services v. Greene's Energy Group
The 2011 America Invents Act (AIA) aimed to increase efficiency at the United States Patent and Trademark Office (PTO) and decrease patent litigation costs as well as the numbers of improperly granted patents. The AIA authorized the formation of the Patent Trial and Appeal Board (PTAB), in which a panel of three Administrative Law Judges reviews the validity of patent claims. During this process known as "inter partes review" (IPR), the PTAB may invalidate some or all claims of a patent that has been granted. In doing so, the PTAB was intended to be a tool for the PTO to correct its own mistakes in issuing a patent in the first place, and to address the problem of "patent trolls"—nonproducing entities who license inventions to those companies that do engage in production.
Oil States Energy owned a patent for a well tool mechanism used in fracking and sued Greene's (a competitor) for patent infringement. As a defense strategy, Greene's challenged the patent before the PTAB. The panel invalidated several claims of the patent and Oil States, and the Federal Circuit Court affirmed the PTAB's ruling. The Supreme Court granted review to decide whether this procedure violates the Constitution. PLF filed an amicus brief on behalf of itself, Southeastern Legal Foundation, and National Association of Reversionary Property Owners, arguing that patent rights are private property rights and therefore the constitutional separation of powers prohibits Congress from delegating Article III judicial decisions to the non-Article III PTAB.
In a 7–2 decision handed down April 24, 2018, the Supreme Court upheld the administrative reviews, concluding that patents—unlike traditional property rights—fall within the "public rights doctrine" and, therefore, do not require a judicial determination when challenged.
Case Attorney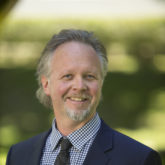 Help us defend more people like American inventors
Donate