Case Overview
T.H. v. Novartis Pharmaceuticals Corporation
Novartis developed and marketed Brethine, a brand-name version of the generic asthma medication terbutaline that was often prescribed for the off-label use of preventing pre-term labor. In 2001, Novartis sold the rights to Brethine to a subsidiary of aaiPharma, which assumed the responsibility to monitor the drug for safety and update the label. In 2007, aaiPharma sold the rights to Lehigh Valley Technologies, which manufactures generic drugs.
The expectant mother of twins was prescribed terbutaline in 2007 to prevent pre-term labor. At the time, Lehigh and Global Pharmaceuticals both manufactured the drug. Novartis did not manufacture the terbutaline ingested by the mother. The mother, on behalf of her twins who she believes are autistic because of exposure to the drug, sued Novartis as well as the generic pharmaceutical manufacturers. The trial court dismissed her lawsuit against Novartis on the ground that the company – having sold all its rights – had no remaining duty to warn. The twins appealed and the appellate court reversed, holding that negligent failure to warn remains a viable theory for liability where the branded manufacturer knew or should have known that its federally approved warning label would later by used by other companies and relied upon by doctors, regardless of the divestiture.
The California Supreme Court granted review and PLF filed an amicus brief arguing that a manufacturer who sells all rights to a product cannot be held liable for later deficiencies that can only be addressed by the current holder of the rights. Imposing liability when the harm is so attenuated to the defendants' actions would not promote the goal of deterrence, would unfairly impose liability for conduct only tangentially related to the harm, and would stifle worthy economic enterprises—including the production of potentially life-saving drugs.
Case Attorneys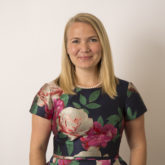 Help us defend more people like pharmaceutical innovators
Donate