Case Overview
Timbs v. Indiana
PLF has joined a crucial case brought by our allies at Institute for Justice to address a situation faced by many PLF clients—fines and forfeitures that far outweigh their alleged offenses. 
In Timbs v. Indiana, Tyson Timbs says the state's attempt to take his Land Rover was a grossly disproportionate forfeiture for a single drug-dealing count. The Indiana Supreme Court denied this claim even though lower courts agreed the punishment is unconstitutional under the Eight Amendment's Excessive Fines Clause. Now he has asked the U.S. Supreme Court to recognize that the Excessive Fines Clause applies to state and local governments.  
PLF's supporting brief highlights a number of cases that demonstrate such abuse of power through fines and forfeitures that vastly outweigh any potential public harm.  
Florida state law, for instance, allows fines to accrue daily, often outpricing not just the remedy to the violation, but the entire value of the property.  
PLF clients Nancy Nemhauser and Lubomir Jastrzebski faced $100 per day in fines exceeding $10,000 for their Mount Dora home's Van Gogh-style mural. Islamorada, Florida, slapped a homeowner with a $75 per day fine for failing to register a newly installed burglar alarm with the city. The homeowner's penalty grew to more than $115,000—government robbery over a burglar alarm.  
And in California, Henny and Warrant Lent face nearly $4.2 million in fines from the California Coastal Commission for blocking an unusable public access easement.  
Another blatant abuse of forfeiture power is using fines to pad government coffers. This incentivizes local officials to deal the harshest punishment available under the law, no matter how disproportionate to the offense.  
Some of most troubling examples can be found in Michigan. Eighty-two year old Uri Rafaeli, inadvertently underpaid his 2011 property taxes by $8.41 on a $60,000 home. Though he paid all of his taxes on time each year thereafter, Oakland County, Michigan, foreclosed on his property to collect the $8.41, sold the property at auction for $24,500, and kept every penny of the proceeds rather than refund the difference to Uri. And Wayne County, Michigan, has put $382-million in fines, late payment interest, and foreclosure sale surpluses into its general fund since 2012.  
These county treasurers get away with such pillaging because, like Indiana, Michigan does not recognize that the Excessive Fines Clause applies to state and local governments.  
Without meaningful protection, state and local governments will continue these injustices against everyday people under cover of increasingly complex land use or environmental regulations. No private property owner should have to face the choice of either abandoning his or her constitutional rights or property interests or suffering financial ruin trying to fight back, and we're hopeful the Supreme Court will hear Tyson Timbs' case and agree.  
Case Attorneys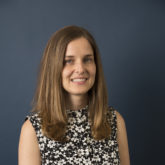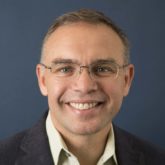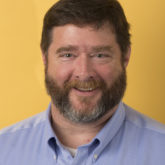 Help us defend more people like Tyson Timbs
Donate