PLF takes first move in effort to delist the Preble's meadow jumping mouse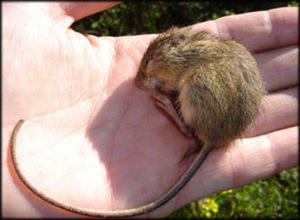 Late last week, PLF gave notice to the pertinent Colorado and Wyoming wildlife agencies of our intent, on behalf of a broad coalition of property rights and sound science advocates, to petition the United States Fish and Wildlife Service to delist the Preble's meadow jumping mouse from the Endangered Species Act. The mouse's tenure on the list of protected wildlife has been contentious, figuring prominently in the larger science and policy debate about taxonomy and wildlife regulation. Our petition will contend that the Preble's mouse—which the Service listed as a threatened subspecies in 1998—is in fact no different from two other plentiful, non-endangered jumping mouse populations that dwell north of the Canadian border.
The petition's argument for delisting focuses on the faulty subspecies designation on which the mouse's listing is based. It relies on a 2013 study of the Preble's mouse, produced by biologists at the University of New Mexico and published in the journal Molecular Ecology. The study constitutes the most comprehensive analysis of North American jumping mouse populations in history. Its conclusion—that the Preble's mouse is actually a relatively common animal—is significant for several reasons. First, it vindicates the views of Dr. Rob Ramey and others who courageously objected to the politicized science which formed the basis of the mouse's listing, and who suffered mightily for speaking out. Second, it demonstrates that the mouse's regulatory burdens, which have stifled for decades home building, ranching, and other productive activities in Colorado and Wyoming, have been unjustified.  And third, it reveals that flawed listings like the mouse's ultimately hurt wildlife as much as property owners, given the study's acknowledgement that there are several unprotected populations of North American jumping mice that are in much greater need of regulatory protection than the Preble's mouse.
We hope to have our petition on file with the Service by March.
learn more about
Rob Roy Ramey v. U.S. Fish & Wildlife Service
On behalf of a broad coalition of sound science and property rights advocates, PLF filed a petition with the federal government to delist the Preble's meadow jumping mouse from the Endangered Species Act. The government originally listed the mouse on the theory that it was a distinct subspecies whose numbers were declining. However, later studies showed that the mouse has strong genetic links to other, clearly prolific mice. When considered as part of that larger population, the mouse bears no risk of extinction, and the restrictions on habitat–estimated to cost Wyoming and Colorado landowners more than $200 million over 20 years-should be lifted.
Read more