Court strikes Solana Beach regs against seawalls and beach stairways
SOLANA BEACH, CA;  December 12, 2016: In an important property rights ruling, a San Diego Superior Court judge has struck down restrictions imposed by Solana Beach on oceanfront homeowners' construction of seawalls to protect existing development and on the repair of damaged beach staircases.
In a decision received this past Friday, December 9, Judge Timothy M. Casserly held that the city is violating the California Coastal Act by prohibiting homeowners from building new seawalls to protect structures adjacent to their homes, and by restricting homeowners' ability to repair damaged beach staircases.
While it sided with property owners' rights on these important issues, the ruling upheld several other city regulations, which require property owners to accept expirations on existing seawalls, to forgo any right to future shoreline protection for new development, and to give public access to private staircases, as a condition of development permits.
The ruling came in a lawsuit by the Bleach & Bluff Conservancy, a nonprofit organization that represents the interests of coastal landowners in Solana Beach.  It is represented, free of charge, by Pacific Legal Foundation, the leading watchdog organization that litigates for limited government, property rights, and a balanced approach to environmental regulations in courts nationwide.  PLF is joined in the case by local counsel Jonathan Corn of Axelson & Corn in Cardiff by the Sea, who is also representing other property owners in similar challenges in Solana Beach.
The lawsuit targets Solana Beach's Land Use Plan, adopted in February, 2013.  The California Coastal Commission intervened in the case in an attempt to defend the policies.  In July, 2016, an Orange County Superior Court ruled against the California Coastal Commission in a challenge to similar shoreline protection wavier conditions imposed on beachfront property owners.
"The court's ruling in the Solana Beach case is an important if partial win for property rights," said PLF Principal Attorney Larry Salzman.  "The ruling affirms the fact that the Constitution and the Coastal Act protect the rights of coastal property owners to use and protect their property, so long as doing so does not harm the public.  If government wants to take private property for public use, or force property owners to abandon their property, it must compensate them.  It is gratifying that the ruling has upheld some core rights of property owners against government abuse.  Meanwhile, Beach & Bluff Conservancy is considering whether to appeal the portions of the ruling that sided with the city."
About Pacific Legal Foundation
Donor-supported PLF is a watchdog organization that litigates for limited government, property rights, and a balanced approach to environmental regulations in courts nationwide.  Up and down the California coast, PLF is the leading litigator against abuses of coastal property rights by governments at all levels.
Case Attorneys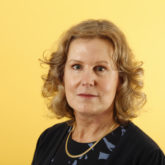 Senior Attorney
Meriem Hubbard has been an attorney at Pacific Legal Foundation since January 2000.  She litigates cases involving property rights, public finance issues, and preferences in government hiring, contracting, and education. … ›
View profile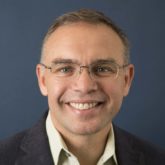 Senior Attorney
Larry Salzman is a Senior Attorney litigating cases involving property rights and economic liberty. He is also an adjunct clinical professor at Chapman University's Fowler School of Law, in Orange … ›
View profile
Post
More than 1,000 homes sit on roughly two miles of coastal bluffs in the Southern California town, protected from erosion by seawalls. In 2014, the City enacted a land use ordinance that prohibits or restricts bluff-top homeowners from building, repairing, or replacing those seawalls. Some of the restrictions require homeowners to dedicate private stairways to public use as a condition of repair or require property owners to entirely abandon rights they possess under state law to build a seawall.
Read more