Farmer sues over Marin County's 'forced farming' mandate
SAN RAFAEL, CALIFORNIA; July 14, 2017:  Pacific Legal Foundation today challenged Marin County's new forced-farming mandate that denies building permits to landowners in the coastal agricultural zone unless they agree to personally engage in farming or ranching.
Enacted as part of the county's new Local Coastal Program, and officially approved by the California Coastal Commission, the mandate requires landowners to remain "actively and directly engaged" in agriculture. The county plans to require all applicants for development permits to grant several easements to the county, including a covenant against subdividing the land, and an easement requiring the owner to be actively and directly engaged in commercial agriculture.
PLF filed the constitutional lawsuit today in Marin County Superior Court on behalf of Willie Benedetti, owner and president of Benedetti Farms and Willie Bird Turkeys, located in Valley Ford, within the county's agricultural zone.  The new requirement threatens his ability to eventually retire and hand over control of his business.  This is because if he builds a house on his land for his son, the language of the forced-farming mandate would require him to remain "actively and directly engaged" in the farming and turkey business on the property.
Coercion that violates the Constitution
PLF's lawsuit challenges the coercive requirement as a violation of the Fourteenth Amendment's Due Process Clause, because it unconstitutionally deprives Willie of his liberty to engage in the career of his choosing.   The requirement is also challenged under the Fifth Amendment's Takings Clause, because it amounts to an unreasonable dictate with no tie to any public need created by any development project application.
"Government can't use development permits as instruments of raw coercion, forcing applicants to dance to the bureaucracy's arbitrary whims," said PLF attorney Jeremy Talcott.  "That's a well-settled constitutional principle.  It's shocking that Marin County has the audacity to tell permit applicants what line of work they must pursue, just for trying to build a home on their own property.  This attempt to dictate people's lives and futures doesn't just violate constitutionally protected property rights, it violates fundamental human liberty to choose if, when, and how you work."
"I love my work and my business, and I'm in no hurry to give up the reins," said Willie Benedetti.  "But I am alarmed at how the county's forced-farming scheme could derail my eventual retirement and our plans for an orderly succession so we can keep serving the public as a valued family-owned business, well into the future.  This interference in my family's freedom and our future is unfair, unjust, and, I believe, unconstitutional."
"Our precedent-setting Supreme Court victory in Nollan v. California Coastal Commission pioneered the rule that officials may not coerce oppressive concessions out of applicants for development permits," said PLF President and CEO Steven Anderson.  "Although Nollan is 30 years old this year, there are still too many politicians and regulators who have failed to learn the lesson.  This case underscores our ongoing commitment to end these abuses and force land-use officials, from coast to coast, to abide by the property rights protections of the Constitution."
About Pacific Legal Foundation
Pacific Legal Foundation, America's most powerful ally for justice, litigates in courts nationwide for limited government, property rights, and individual liberty.  PLF represents Willie Benedetti free of charge, as with all its clients.
Case Attorneys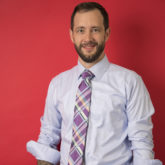 Attorney
Jeremy Talcott joined the Pacific Legal Foundation in 2016. He focuses on property rights, administrative law, and the separation of powers and federalism principles that (ought to) define American government. … ›
View profile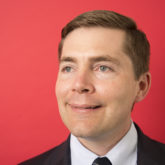 Senior Attorney
Currently a Senior Attorney at Pacific Legal Foundation, Damien joined PLF in 2005.  His practice has focused on federal and state environmental and land-use issues.  Damien was counsel of record … ›
View profile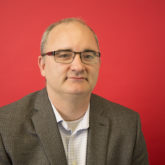 Senior Attorney
Joshua Thompson joined Pacific Legal Foundation in August 2007. He primarily litigates cases involving equality under the law, economic liberty, school choice, and coastal land rights. Joshua was raised in … ›
View profile
Post
PLF asks Supreme Court to protect plaintiffs' right to raise takings claims in federal courts when government steals
Complaint filed against Marin County forced farming law
Mandatory housing shakedown fees before the Supreme Court
Getting union tentacles out of worker paychecks
Phantom frogs and critical regulations
PLF files appeal to guarantee public access to public forest
Reply Brief filed in PIE, LLC v DeSoto County, a Florida takings case
Regional plan upheld against vague greenhouse gas challenge
Farmer asks Ninth Circuit to delay trial
PLF asks Supreme Court to protect plaintiffs' right to raise takings claims in federal courts when government steals
When PLF client Wayside Church fell behind on its
Read more