Murrs' Supreme Court case was highlighted at family gathering
Hudson, Wisconsin, June 3, 2016:  As they do every year, the children of the late William and Dorothy Murr gathered last weekend at the cabin on the St. Croix River that their parents gave them, to celebrate the Memorial Day holiday, and commemorate their late father's birthday.
But this year's get-together had added significance.  The siblings are looking forward to their date with the U.S. Supreme Court in Murr v. State of Wisconsin and St. Croix County.  In this potentially precedent-setting property rights case, the Murrs are defending their rights in a legacy from their parents — the vacant riverfront parcel next to their cabin parcel.  They have been denied the right to sell or make productive use of the vacant parcel.  To avoid liability for an unconstitutional taking, officials are arbitrarily treating both lots as a single unified parcel, even though they were bought by the Murrs' parents at different times and are legally distinct.
The Murrs are represented free of charge by Pacific Legal Foundation (PLF), a national watchdog organization for limited government and property rights.  Joined by John Groen, PLF's Interim President and General Counsel, the family invited local media to their cabin on the Friday before Memorial Day to tell their story.
About Pacific Legal Foundation
Donor-supported PLF is a watchdog organization that litigates for limited government, property rights, and free enterprise, nationwide. PLF represents the Murrs without charge, as with all its clients.
Case Attorneys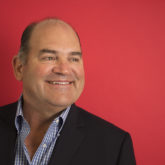 Executive Vice President and General Counsel
John Groen has extensive experience in public interest litigation before all levels of federal and state courts.  He began his law career with Pacific Legal Foundation in 1987 and launched … ›
View profile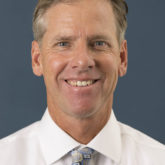 Senior Attorney
David (Dave) Breemer developed a passion for liberty while reading classics such as John Locke's Two Treatises of Government and Thomas Paine's The Rights of Man, as he pursued a … ›
View profile
Post
Too often, property rights and conservation are treated as if they are in tension But, in reality, property rights are a proven means to encourage responsible stewardship, resolve conflicts over limited resources, and empower environmentalists to protect resources they value
To achieve these positive environmental ends, however, property rights must be secure If courts do not protect them, or the law makes who has what rights fuzzy, they will be less effective and there will be more conflict That's why PLF joined with the Property and Environment Research Center (PERC) to file this amicus brief in the Maine Supreme
Read more