PLF challenges Seattle's discriminatory, unconstitutional tax on achievement
SEATTLE, WA;  August 31, 2017: Four Seattle residents who oppose the city's new income tax targeting financial success and achievement have filed a lawsuit challenging it as a violation of fundamental property rights.
Just filed in King County Superior Court, their lawsuit challenges the discriminatory tax for undermining the state constitution's recognition of personal income as a form of property deserving the same protections as all other forms of property, including protection from discriminatory taxation.
The four plaintiffs — Scott Shock, Sally Oljar, Steve Davies, and John Palmer — are represented free of charge by Pacific Legal Foundation, the nation's leading legal defender of limited government and property rights.
"Seattle's new tax on upper incomes is billed as a 'wealth tax,' but really it's an 'achievement tax,' punishing people for personal success," said PLF Senior Attorney Brian T. Hodges. "What's more, it's unconstitutional. It represents a cynical ploy to use the courts to gut the state constitution's protections against discriminatory, unequal taxation.
"Seattle wants to free up politicians throughout the state to start imposing targeted income taxes on high earners," Hodges said. "Undoubtedly, this would be a first step toward eventually expanding the income tax to cover everyone, with disproportionate impact on the middle class and poor."
The Washington State Constitution prohibits discriminatory, targeted taxation by requiring that all levies must be "uniform upon the same class of property." The state Supreme Court has affirmed time and again that "property" in this context includes income; therefore, the uniformity mandate applies to any taxes that might be levied on personal earnings. Yet the new achievement tax is unequal and discriminatory by definition; it singles out "high income residents" while sparing everyone else. A 2.25 percent levy will be imposed on income above $250,000 for individuals and $500,000 for married couples filing jointly — while the rate for everyone else, at least to begin with, is 0 percent.
"Both the state and federal constitutions prohibit this kind of scheme to unilaterally redefine what constitutes property," said Hodges. "This case is not about 'rich versus poor,' as the city would have everyone believe. It is about protecting well-settled constitutional rights — including property rights — for everyone."
Reminding Seattle officials they're not above the law
"This lawsuit is essential to protect the people of Seattle, and residents throughout the state, from public officials who seem to think they're above the law," said PLF client Scott Shock.
He and the other three plaintiffs are all subject to the new income tax ordinance, either at its 2.25 percent rate or its placeholder rate of 0 percent that could be raised later. Likewise, all of them are vulnerable to the sponsors' apparent goal of paving the way for even more income taxes at both the state and local levels in Washington.
"This arrogant city council needs to learn they can't ignore our state constitution — including its tax provisions that protect equality and justice for everyone in Washington," said client Steve Davies.
"As this case highlights, PLF fights to uphold constitutional safeguards for everyone's hard-earned property, no matter what form that property takes," said PLF President and CEO Steven D. Anderson. "Our mission is vital, because a just, prosperous, and free society depends on property rights that are strong and secure."
About Pacific Legal Foundation
Pacific Legal Foundation, America's most powerful ally for justice, litigates in courts nationwide for limited government, property rights, individual liberty, and a balanced approach to environmental regulations. PLF represents all clients free of charge.
Case Attorneys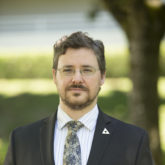 Attorneys
Ethan Blevins joined PLF's Pacific Northwest office in August 2014. He litigates cases involving the First Amendment, property rights, school choice, and the separation of powers. Ethan began his trek … ›
View profile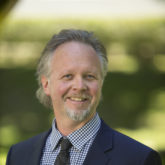 Senior Attorneys
Brian Hodges is a Senior Attorney at PLF's Pacific Northwest office in Bellevue, Washington. Brian focuses his practice on defending of the right of individuals to make reasonable use of … ›
View profile
Senior Attorneys
Debbie grew up in an economically-striving lower-middle class family and was the first to get a college degree. Watching and learning from her exceptionally hard-working father, and with the support … ›
View profile
Podcast
PLF's Harold Johnson hosts a discussion with PLF Senior Attorney Brian Hodges about the city of Seattle's new money making scheme that is certain to effect all Seattle taxpayers. The … ›
Read more
Post
One of the things that makes Washington's legal landscape so unique is that the state constitution was drafted by people who, having just witnessed the Civil War, were wary of state and federal government. As a result, our constitution provides many protections rarely found elsewhere in the country, such as a provision prohibiting the government from targeting political minorities to bear uneven tax burdens. Specifically, Article VII, Section I of the Washington State Constitution states that "all taxes shall be uniform upon the same class of property … The word 'property' as used herein shall mean and include everything, whether tangible or intangible, subject to ownership."
For nearly a century, the Washington's Supreme Court has repeatedly held that income is property and, therefore, the constitution prohibits targeted income taxes. And all attempts to change this constitutional provision through the courts, legislature, and via popular initiative have failed. Indeed, our state's top-to-bottom economy has benefitted from this constitutional barrier to targeted income taxes, attracting large and high-paying employers.
Read more