This week, PLF filed an application asking the Michigan Supreme Court to grant review and bring justice to Uri Rafaeli—who lost an entire home to Oakland County over an $8 debt, and to Andrew Ohanessian—who lost 2.7 acres over a $6,000 debt.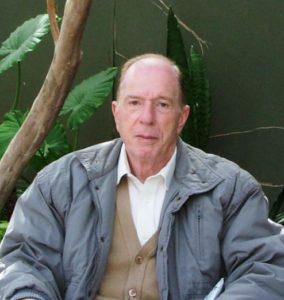 In 2011, Uri Rafaeli's business—Rafaeli, LLC—purchased a modest rental property in Southfield, Michigan for $60,000. Rafaeli inadvertently underpaid the property's 2011 taxes. He paid his 2012, 2013 taxes in full. After learning he owed money for 2011, Rafaeli tried to pay the full 2011 tax debt in January, 2013. But he mistakenly underpaid by $8.41. The County foreclosed on the property, sold it for $24,500, and pocketed the massive windfall at Rafaeli's expense.
Similarly, Andre Ohanessian owed $6,000 in taxes, penalties, interest, and fees when the County foreclosed and sold his property for $82,000. As with Rafaeli, the County kept all profits from the sale, rather than reimbursing Ohanessian.
Rafaeli and Ohanessian are not alone. Unlike most states which refund such surplus profits, Michigan is among a handful of states that allow local governments to steal more than they are owed to fill government coffers. In fact, thousands of property owners across Michigan have lost valuable property to pay smaller debts.
Rafaeli and Ohanessian sued, saying that the government unconstitutionally took their property without just compensation when it kept the surplus proceeds from their sales.  They are not contesting the statutory penalties and high interest rate, which, for example, increased Rafaeli's $8 debt to $285.  Rather, they are only contesting the government's ability to swallow the equity that exceeds the statutory penalties, interest, and fees.  Oakland County shockingly argues there is no limit to how much equity it can pocket, so long as it warns you first.
In the Michigan Court of Appeals, PLF filed an amicus brief supporting Rafaeli and Ohanessian and arguing that the Takings Clause in the Constitution protects your equity in your property, just like it protects your money, land, and personal property. But  the Michigan Court of Appeals ruled against property rights, holding that property owners lost their land to civil asset forfeiture.  This is a dangerous expansion of an already controversial legal theory.   The Supreme Court has only reluctantly upheld civil asset forfeiture as a punishment for criminal activities, or to hold property owners for negligently entrusting their property to people who use it for criminal activity.
Now, representing Rafaeli and Ohanessian directly, we are asking the Michigan Supreme Court to review the case and set a precedent that will protect thousands more property owners from bureaucratic theft.