Weekly litigation report — August 19, 2017
Environmentalists warn of catastrophic sun-darkening on Monday!
Support for the Supreme Court to toss Michigan's theft by tax-forclosure scheme
Widespread support for "absent frog" case in Supreme Court
And widespread concern for unoccupied sage-grouse habitat rules
John Duarte settles with the Corps over making mountains out of farm furrows
Stay denied in Utah prairie dog case
PLF urges high court to review constitutionality of Indian Child Welfare Act
Artisan butter remains illegal in Wisconsin for now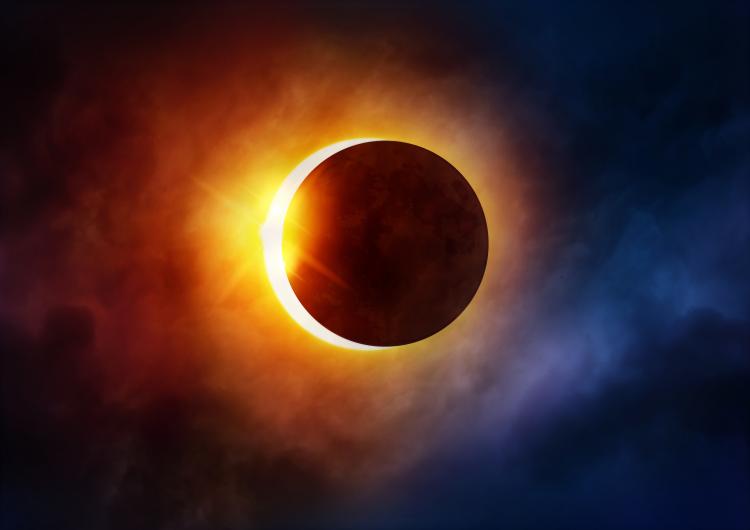 Environmentalists warn of catastrophic sun-darkening on Monday!
Our good friends at the Center for Bogus Disasters are warning that unless you send them lots of money immediately, the EPA under Secretary Pruitt will darken the sun on Monday in a bid to increase demand for coal by reducing the efficiency of solar panels. On the plus side, the plot to darken the sun will at least temporarily slow the growth of global warming. If the sun does go dark on Monday, we suggest instead that you to send a tax-deductible contribution to Pacific Legal Foundation. It will surely brighten our day!
Support for the Supreme Court to toss Michigan's theft by tax-forclosure scheme
This week, several groups filed "friend of the court" briefs supporting PLF's Supreme Court petition in Wayside Church v. Van Buren County. Two of the amicus briefs—one by AARP and the other by the Buckeye Institute—focus on the need for the Court to review Michigan's unjust tax foreclosure law, which allowed Van Buren County to take all $206,000 from the tax sale of Wayside Church's property. The church owed only $16,750 in taxes, penalties, fees, and interest, but the local government kept all of the profits, rather than returning the remainder to the church. The other two briefs—one by Center for Constitutional Jurisprudence, and the other by NFIB Small Business Legal Center, The Cato Institute, Southeastern Legal Foundation, and Ilya Somin—ask the Supreme Court to overturn or limit Williamson County's state litigation rule, which stops victims of unconstitutional takings claims (like Wayside Church) from vindicating their rights in federal court. Read more here.
Widespread support for "absent frog" case in Supreme Court
This week, business groups, associations, think tanks, and government entities all filed "friend of the court" briefs supporting PLF in its high-profile Supreme Court case for property owners' rights, Markle Interests, LLC, et. al,, v. U.S. Fish and Wildlife Service. This is the case involving 1500 acres of land in Louisiana designated as critical habitat for the dusky gopher frog, at an economic cost to the owners of $34 million. The problem is that the closest living frog is over 50 miles away in Mississippi, the frog hasn't been seen in Louisiana for over a half-century, and the land in question is totally unsuitable for the frog. If it were transported to these 1500 acres, it would die. In all, 18 different states and 19 different interested organizations urged the court to grant review of the case and then hold that property cannot be deemed "critical habitat" for an endangered species if the species does not and cannot use the property as habitat. This is especially true here because the landowner has no intention of turning his tree farm into a frog park. Read more in our blog posts here (which includes links to all the amicus briefs) and here.
And widespread concern for unoccupied sage-grouse habitat rules
The madness of unoccupied endangered species critical habitat doesn't stop with the gopher frog. The Fish & Wildlife Service has now designated 1.4 million acres in Colorado and Utah as "critical habitat" for the Gunnison sage-grouse, including 766,462 acres of unoccupied areas–much of which is wholly unsuitable as habitat and will remain so. Colorado and Utah are challenging the listing and habitat designation as unnecessary because state, county and local ranchers and farmers have been conserving the species for years, with proven success. Approximately 75% of the occupied areas are protected including thousands of  acres on private land and the primary bird populations have increased by 30%, exceeding recovery goals for the species.
These "unoccupied critical habitat" cases show an alarming trend. If the federal government can regulate and control private land that is not and cannot be used for species conservation, there is no limit to federal power to regulate land nationwide. This is not hypothetical. In 2016, the Service adopted a new rule defining "critical habitat" to include areas that may never be suitable habitat but have the theoretical potential, even if not the actual possibility, of becoming usable habitat. Of course, given enough time and money, any area can be turned into habitat for some species. Accordingly, 18 states have challenged this rule. These states also filed a brief in support of our Markle case in the Supreme Court. To head off another dangerous court decision, PLF filed this amicus brief  in support of the states and apprising the Colorado District Court of our pending Markle case in the Supreme Court and reiterating the arguments we rely on in our petition for review. A decision in the Markle gopher frog case will ultimately determine the outcome in the Gunnison sage-grouse case, and the scope of agency authority. For more, read this blog post.
John Duarte settles with the Corps over making mountains out of farm furrows
This week John Duarte settled his nearly five-year enforcement battle with the Army Corps of Engineers, under an agreement in which he and his company admit no liability and agree to pay the government a $330,000 civil penalty and to purchase $770,000 worth of wetland mitigation credits. The agreement provides an extended period of time in which to make these payments, and allows the company to remain in business, protecting over 400 jobs in California's Central Valley. The settlement came in the hour prior to commencement of a three-week trial in federal court over the government's demand for up to $45 million in punishment against John personally as well as his company, Duarte Nursery, all over the fact that the Nursery plowed land to plant a wheat crop without permission from Army Corps bureaucrats. Last year the federal court in the case of Duarte Nursery v. Army Corps of Engineers ruled that the plowing had required a permit, despite the Clean Water Act's clear protection of normal farming practices from the Army's wetlands permit regime.
Stay denied in Utah prairie dog case
On Thursday, the Tenth Circuit denied our motion to stay the court's decision in People for the Ethical Treatment of Property Owners' constitutional challenge to the Endangered Species Act. This means that a collaborative and successful state conservation program that has been in place for the last two years will come to an end (at least for now), because the federal rule the decision restores makes it a crime for state officials to work with property owners to relocate prairie dogs to conservation areas. But the battle to protect innovate state conservation programs and restore constitutional limits on the federal government's power is not over. Soon, we'll be filing a petition asking the Supreme Court to hear the case.
PLF urges high court to review constitutionality of Indian Child Welfare Act
PLF filed this friend of the court brief today at the Supreme Court, asking the Court to hear Goldwater Institute's challenge to the constitutionality of the Indian Child Welfare Act, S.S. v Stephanie H. We noted that under a proper interpretation of the Commerce Clause power, Congress cannot regulate private, state-court custodial proceedings, just because the children involved happen to be of Native American descent. We also argued that all government laws that discriminate on the basis of race must be subjected to strict scrutiny. We think that ICWA serves a compelling purpose of remedying past discrimination by government and private institutions, but is not narrowly tailored to that purpose, and deserves a more searching review by the High Court. Read more on the Liberty Blog.
Artisan butter remains illegal in Wisconsin for now
This week, the United States District Court for the Western District of Wisconsin denied our motion for a preliminary injunction. In this case, we're representing Minerva Dairy, a small Ohio-based dairy that has previously sold its artisanal butter to consumers in all 50 states. Minerva Dairy recently stopped selling its butter in Wisconsin, after the State began enforcing a law that requires butter makers to get their butter graded before they can sell to Wisconsin consumers. Today, the court denied our motion for a preliminary injunction, reasoning that Minerva has not suffered irreparable harm because it can comply with the law. We think this is wrong, and are considering our options. Blog post here.