Case Overview
Pacetta, LLC v. The Town of Ponce Inlet
In 2004, Simone and Lyder Johnson bought six acres of vacant land in Ponce Inlet, Florida, through their business Pacetta, LLC. The Johnsons intended to build a home for themselves and a small residential development.   
Town leaders loved the idea so much that in 2005, they invited the Johnsons to expand their idea to a larger sixteen-acre waterfront development. They all agreed that the larger development would only be feasible if the Johnsons bought the rest of the land. The Johnsons did so, relying on the town's promises to approve the development and make any appropriate changes to the town's comprehensive land use plan. (Under state law, the comprehensive land use plan is the "constitution" for the use of property within a municipality.)  
The Johnsons then began to prepare a plan to develop a waterfront project known as the Villages of Ponce Park. 
Over the next two years, town leaders followed through on a number of assurances—they passed ordinances that would pave the way for necessary land use changes, and issued permits for the early stages of the development, including a 900-foot seawall and utilities for a new marina.  
Then local political forces shifted. After the town preliminarily approved Comprehensive Plan amendments, three opponents to the Johnsons' plan won election. In 2007, the council passed the first of many moratoriums on the project. In 2008 and 2009, it passed ordinances singling out the Johnsons' land and destroying any economically feasible use of most of the property. The Johnsons sued. 
The town then reversed field and nixed the Comprehensive Plan amendments, leaving in place the original plan which prohibited the development.  
The Johnsons sued, and won on a state law theory (known as the Harris Act) only to have an appeals court take that win away; then they won $30 million on a federal takings theory, only to have that same appeals court reverse that verdict too. 
On behalf of the Johnsons, PLF has asked the U.S. Supreme Court to review and reverse the appeals court decision.  
Case Attorneys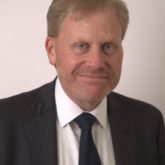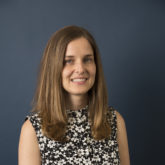 Help us defend more people like Lyder and Simone Johnson
Donate