Case Overview
Ballinger v. City of Oakland
Lyndsey and Sharon Ballinger never thought it would be a problem to rent out their Oakland, California, home during a temporary job change across the country. 
In 2015, Sharon, who is on active duty with the U.S. Air Force, was sent to graduate school at the University of Maryland. So she and Lyndsey, who was an Air Force squadron commander at the time, packed up and moved to Washington, DC. The couple kept their house and leased it on a month-to-month basis so they could one day return.  
When Sharon finished her doctorate program this spring, the couple and their two small children were ready to come home. But under a new city law, the Ballingers had to pay their tech sector tenants nearly $7,000 to move out, before they could move back into their own home.   
The ordinance, which took effect in January, is the city's effort to help tenants who are displaced when property owners want to take their property off the rental market so they or a relative can live there.  
Owners can turn out tenants only if they pay a so-called relocation fee—$6,500 to $9,875 depending on the type of unit—regardless of the tenants' income or if they actually use the money to relocate.
The city claims the law's intent is to help residents affected by soaring housing costs. But it's government regulation, not rental homeowners, that makes new home development very expensive.
The law's not just misguided. It also fails to pass constitutional muster. It violates Lyndsey and Sharon's Fifth Amendment's Takings and Public Use Clauses, as well as due process.
Represented by PLF free of charge, the Ballingers filed a federal lawsuit against the city of Oakland to stop government bureaucrats from undermining their constitutional protections in the name of good intentions.
Case Attorneys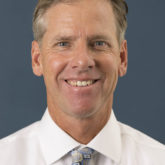 Help us defend more people like Sharon and Lyndsey Ballinger
Donate