Case Overview
Nemhauser v. City of Mount Dora
Nancy Nemhauser and her husband Lubomir Jastrzebski live in Mount Dora, Florida, a small artsy community known for its annual art festival. Last summer, in an effort to brighten their home for their adult autistic son, the couple commissioned a local artist to paint a wall outside their home in the style of Vincent Van Gogh's Starry Night.
The couple thought nothing of it, as city officials told them no permit was required. A month later, however, the city cited the couple for "graffiti," and having erected an illegal "sign." Nancy immediately removed the sign, but was told the mural was considered graffiti because the wall did not match the color of the house.
Nancy and Lubomir responded by adding a mural in the same style to the house behind the wall. The city, in turn, escalated its enforcement with a creative interpretation to its vague sign code and branded both murals as illegal "signs."
The city code defines a sign as anything which "attracts the public to any place." According to the magistrate, the mural is a "sign" because it is "used to attract the public to the subject property." The city then slapped the couple with thousands in fines and ordered them to paint over the mural.
The First Amendment requires government to have a powerful, clearly articulated justification to regulate artistic expression. In addition, all regulations must have clear standards for everyone, and be procedurally fair.
In the case of Nancy and Lubomir, government bureaucrats enforced a vague rule based on their own aesthetic whims to censor artistic expression.
PLF is representing Nancy and Lubomir free of charge to challenge this unconstitutional censorship on the grounds that Mount Dora's sign ordinance along with its enforcement violate the First and Fourteenth Amendments.
Case Attorneys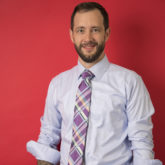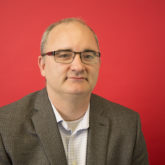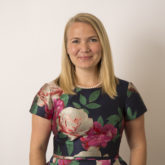 Help us defend more people like Nancy.
Donate