Case Overview
California Sea Urchin Commission v. Jacobson
The introduction of sea otters into an area meant to farm urchins and other shellfish breeds only disaster. Urchins are otters' favorite food and whenever sea otters move into urchin territory, the commercial urchin resources collapses due to the otters' voracious appetite. Fishing companies reliant on abalone, lobster, crab, clams, and other shellfish are similarly threatened by the otter takeover.
In 1987, Congress enacted a statutory compromise that gave the Fish and Wildlife Service discretionary authority to establish a new population of sea otters near San Nicolas Island, off the coast of Southern California. The permission came with the condition the Service exempt
lawful fishing activities from liability under the Endangered Species Act and Marine Mammal Protection Act. Without that protection, fishermen and sea urchin divers could be subject to oppressive civil and criminal fines for simply getting too close to a sea otter.
Ignoring this statutory mandate, and over vocal objections by the fisheries, the Service left a thriving and growing population of otters at San Nicolas Island but eliminated the rest of the area south to the Mexican border as an otter-free management zone to be used by the fishing industry.
By eliminating the statute's exemption for incidental take within the management zone, the decision alters the legal status of their work and exposes them to civil and criminal liability—as well as lawsuits from environmental groups. PLF sued the Service on behalf of commercial fishing companies to restore the congressionally-mandated exemption for lawful fishing activities. A federal district court upheld the Service's actions, as did the Ninth Circuit which further ruled that since the original statute did not address termination, the agency can claim any powers not expressly forbidden by Congress. PLF has petitioned the U.S. Supreme Court to review the case, enforce the Constitution, and give power back to Congress where it belongs.
Case Attorneys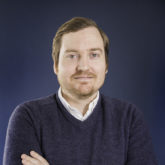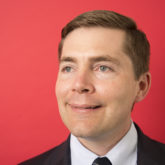 Help us defend more people like the fishing men and women of California
Donate