Case Overview
Yim v. City of Seattle
Property owners have a constitutionally protected right to rent or sell their property, in a nondiscriminatory manner, to whomever they like, at whatever price is freely negotiated. That is, the Constitution protects a landlord's right to choose his or her tenants. However, in 2016, the City of Seattle passed a law that deprives landlords of this choice by requiring them to rent to the first applicant who satisfies the advertised rental criteria. If the first applicant declines to rent the space, the landlord must continue down the list in chronological order.
The City's stated purpose is to ensure that landlords do not choose their tenants using "implicit (unintentional) bias" by eliminating the element of choice entirely. Of course, actual discrimination has long been prohibited; the law targets only alleged bias that the government believes lurks in the hearts of its citizens. The law is enforced not just by the city, which can seek tens of thousands of dollars in penalties, but also by any applicant who believes herself to be "aggrieved" by an "unfair practice." Applicants can seek injunctive relief as well as damages, including for "humiliation and mental suffering."
PLF's clients include Chong and MariLyn Yim, who own and live with their three children in a triplex in Seattle. When they seek tenants for the adjoining units, they are selecting not just a tenant, but a close neighbor who shares a yard where the children play. The Yims are rightly concerned about compatibility and the safety of their children when they choose their tenants. Moreover, the Yims and other owners of small rental properties depend on uninterrupted rental income and their own ability to choose tenants who they perceive to be reliable and compatible. The right to choose tenants is protected by several provisions of the federal and state constitutions and the property owners are seeking a declaration that the law is unconstitutional and a permanent injunction to prevent the city from enforcing it.
Case Attorneys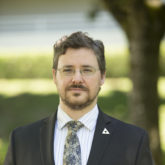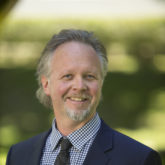 Help us defend more people like Chong and MariLyn Yim
Donate