Case Overview
Robinson v. Wentzell
The racial quota policy PLF is contesting stems from a 1996 decision by the Connecticut Supreme Court. In Sheff v. O'Neill, the Court held that racial segregation in the Hartford school system violated the state constitution and that all Hartford schoolchildren have the right to a "substantially equal educational opportunity." In response, the Connecticut General Assembly passed Public Act 97-290, which enacted several recommendations made by then-Governor Rowland's Education Improvement Panel. The Act required Connecticut school boards to reduce racial, ethnic, and economic isolation by various methods—including magnet schools.
In order to meet the State's goal of reduced racial isolation, the law requires interdistrict magnet schools' enrollment to be at least 25 percent White or Asian; or in other words, each magnet school may not have more than 75 percent Black or Hispanic students.
Because these magnet schools have a well-deserved reputation for excellence, demand outstrips the schools' capacity. As a result, the state, through its Regional School Choice Office (RSCO), runs a lottery to determine who may attend the magnet schools. Although touted as a random process, the RSCO lottery is manipulated to carefully engineer the racial makeup of Hartford's magnet schools. That is, throughout the application process, state and local officials constantly monitor the racial makeup of the applicant pool and tinker with the lottery algorithm to ensure a "proper" racial balance for each school.
If, as is often the case, too few white or Asian students apply for Hartford magnet schools, Black and Hispanic students are denied admission—only because letting them in would upset a school's 25/75 ratio. When this happens, available seats are left empty, and these schools run at less-than-full capacity.
In short, rather than allow Black and other minority children to fill available seats in Hartford's magnet schools, the state's arbitrary and unconstitutional racial quotas require these schools to close their doors to minority students. Hartford's Black and Hispanic students are therefore denied the same opportunity to attend the City's magnet schools only because of their race.
The state's policy violates the Equal Protection Clause of the Fourteenth Amendment and violates the civil rights of Hartford's Black and Hispanic students.
Case Attorneys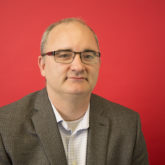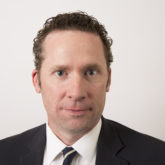 Help us defend more people like LaShawn Robinson
Donate